Today there are many cloud service providers and each one comes with its ups and downs, which makes it hard for business owners to choose the best one for their needs. Although cloud computing has been a hot topic for a while now. The market is still at the beginning. Most business owners are not convinced that this is a safe method to store sensitive data.
When it comes to e-commerce, the issue is even more pressing considering the large amount of confidential data. Cyber breaches are not uncommon in this industry since hackers can get access to names, addresses, and credit card information. However, cloud providers are increasing their security tactics.
Knowing all this can confuse business owners even more. This is where a cloud expert steps in. Your e-commerce business definitely needs a cloud computing specialist.
In this article we are going to show you:
Why do you need a cloud expert;
What does a cloud computing specialist do;
What skills should a cloud expert have;
How a cloud specialist can improve your business.
Why do you need a cloud computing specialist?
It is crucial for organisations to understand that cloud computing is the present and the future. This being said, there are multiple reasons for which you should contact a cloud computing specialist.
A cloud expert can sort through performance and price limitations from niche and broad providers.
A cloud computing specialist helps DevOps create a suitable on-demand cloud environment, which can support highly scalable workload performance, while keeping the costs at a minimum.
Most importantly, a cloud expert is going to offer guidance and help you choose what is best for your business. Whether it is a data center or a public cloud.
The cloud expert is also going to create and maintain the cloud infrastructure. As a business owner, you shouldn't have to create environments or deploy apps. Here is where the cloud expert steps in. Apart from bringing your business into the digital era, a cloud computing specialist is the one who is in charge of supervising every process that takes place in the cloud.
What does a cloud computing specialist do?
A cloud expert is in charge of migrating the information and services into the cloud. The cloud computing specialist is also responsible for the whole cloud infrastructure, from creating environments to deploying apps.
Cloud experts also understand the needs of each business and find a suitable cloud provider/solution for them. Apart from offering guidance and helping business owners choose the best provider for them, a cloud expert should also be in charge of solving any data storage problems.
Every business should consider contacting a specialist who can offer them tailored recommendations and solutions for their extensive database. Taking care of the whole cloud infrastructure is just a part of the job, cloud experts also teach and help DevOps and other tech team members understand and work in the cloud.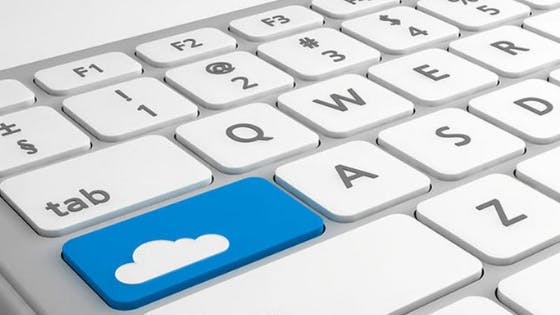 Skills to look for when hiring a cloud computing specialist:
1. Understanding of cloud platforms and technologies
Of course, you should expect a cloud computing specialist to have knowledge of cloud technologies and platforms. However, it is a bit more than that. Nowadays, there are several platforms which offer different services and a cloud expert should know how to navigate each one of them. Also, they need to have a deep understanding ofAmazon,Microsoft Azure,Digital OceanandGoogle Cloud Platform.
2. Data center management
Every cloud computing specialist is in charge of managing the infrastructure of the business cloud. Anything from creating environments to deploying apps is their responsibility. They should also know how to manage multi-cloud environments and how to integrate data from multiple apps.
3. Security specialization 
Data security is the main problem when it comes to cloud migration. Businesses, especially e-commerce platforms, fear data breaches. This is why you should look for a cloud expert who understands data encryption and maybe has a specialization in data security.
4. Database knowledge 
Knowing how to store, manage, and access data is a must-have skill for cloud experts. Apart from MySQL and Apache, cloud experts should also know how to use open-source platforms likeMagentoandJoomla.
5. Speaking the programming language 
English is old fashion, now programming is the "language" to learn.Python,Ruby,.NET,Java, andPerlsound familiar? These are just some of the programming languages a cloud expert should know.
How can a cloud expert improve your business?
1. Scalability 
Any cloud expert knows how to take advantage of the scalability of cloud software. The specialist will be able to create another user account when you hire another employee. Also, the cloud expert can change the type of account when the company grows and needs more storage space. It is essential to have a specialist in the field who can navigate any cloud software to make sure that all cloud processes are completed without issues.
2. Cost reduction
Cost reduction is another important factor for any business owner. A cloud specialist will be able to find the most cost-effective cloud service to suit your business. Instead of spending money on a cloud provider that is tailored for more significant business, a specialist knows how to choose the best option depending on the number of employees, users, cost, and the platform on which the e-commerce operates.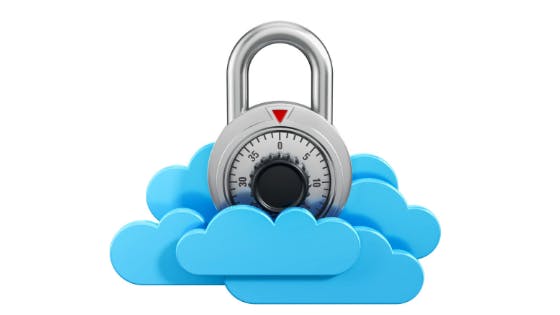 3. Security 
While all cloud providers promote their high-security policy, an expert in this domain knows which cloud software actually puts security on top of their priorities. Apart from choosing the cloud service for your business, the cloud expert is going to make sure that there are not data breaches, that the data is protected and he or she will run tests from time to time to make sure that things are going smoothly.
4. Flexibility 
A cloud service means more flexibility, both for you and for the business. Once the cloud expert migrates all of the data to the cloud, you will be able to check it out from your home. It is easier for business owners to verify the status of the delivery, new products, and other important info when they have a cloud expert. Instead of keeping everything on a hard drive which could crash, data on the cloud is protected and easy to access (only by those who have permission).
5. Competitive advantage 
Want to stay ahead of the competition? Your cloud expert can help you with that. Using cloud services makes it easier for your business to grow and change without affecting the user journey. An experienced cloud specialist will know when to make changes to particular environments or deploy another app.
6. Reliability 
A server outage is the worst nightmare for any business owner, especially for e-commerce owners. First of all, users won't be able to shop. Also, your employees won't be able to work until the problem is solved. This could take a while if you don't have a cloud expert in-house. A specialist will know how to handle the situation and how to use the built-in backup. The shop will be up in no time.
We believe it is time to change the old data storage ways and to turn towards cloud storage solutions. A cloud expert needs to be the consultant of your tech team because he has the experience, the expertise, and the knowledge to take advantage of every benefit on the cloud market. If you want to stay ahead of the competition, reduce costs, and have scalability, a cloud expert is the next person you should talk to.