Even though it might seem like a tough concept to grasp and apply, the idea of multi-cloud computing is a simple one: It's the choice of a business to distribute its assets, redundancies, software, applications, and anything it deems worthy not on one cloud-hosting environment, but rather across several.
And stats tell the story – a growing number of organizations are adopting a multi-cloud strategy. The drivers behind the trend are clear and powerful. Benefits, such as improved infrastructure management and flexibility, cost optimization, avoiding vendor lock-in, and improved security and compliance are all critical if you want to stay ahead of the game in today's digital economy.
Out of 727 cloud technology decision-makers at large companies interviewed, 63% said they now have a multi-cloud strategy, according to Forbes.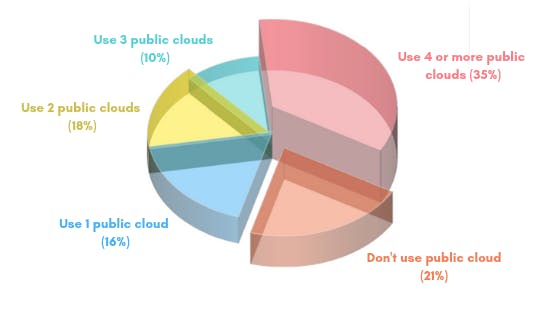 When determining what is most important when moving applications to a multi-cloud environment, organizations prioritize the performance of the application, compliance and security regulations, and availability/resiliency requirements. Ultimately, multi-cloud success is measured most by improved performance, total cost savings, and faster delivery time.
Avoiding Vendor Lock-In
Perhaps the most attractive benefit for some organizations is the ability to avoid vendor lock-in. When IT adopts a multi-cloud strategy it leaves the leverage in the hands of the organization, rather than the cloud provider. When it's clear up front that the workloads may end up transferring between providers, development teams can build apps that work across different clouds. This approach makes it easier to transfer between cloud service providers when pricing or differing capabilities make a different route more appealing.
At the same time, competing in today's digital economy heavily depends on the organization's ability to run workloads within the most appropriate environments – whether the goal is to take advantage of cost savings or capitalize on performance optimization opportunities.
Cost Optimization
Clearly moving your systems to the cloud can allow you to reduce capital expense costs on your own hardware servers. However, cloud downtime or inefficiency can cost your company money, time, and reputation, any of which can cause major damage to how you do business.
Just like any other service your business uses, different cloud providers are good at different things. Finding the right combination of cloud providers to match your business needs and your checkbook can give your company an extra boost of efficiency while dropping your costs accordingly.
Reliability and Security
As cloud deployments have grown, so too has the likelihood of DDoS attacks. A well-crafted multi-cloud architecture helps lessen the effectiveness of DDoS attacks by providing a level of resiliency that is unavailable with a single provider. If a cloud provider suffers an attack, this strategy lets IT instantly shift the load or only the impacted services to other cloud environments.
A multi-cloud strategy can also improve reliability. Specifically, with multi-cloud, an otherwise passive cloud can seamlessly serve as the failover solution when the primary cloud has issues processing a requested service such as an e-commerce transaction. And, once the primary cloud is back to its normal function, the operations can automatically revert.
Flexibility
Going multi-cloud gives businesses the advantage of multi-choices, allowing them to get the best of every provider for each specific application and to mix together an infrastructure aligned to their organizational goals.
As Lee James (CTO at Rackspace) also explained, "Rather than having just one product set or buying into one cloud, take the best bits for each of these clouds and use that as your base for your business outcomes."
Main Challenges When Adopting a Multi-Cloud Strategy
While the benefits are significant, it's important not to overlook the challenges which might arise from adopting a multi-cloud strategy. The main things you will have to deal with when shifting focus from one to multiple providers are:
Complex Infrastructure
Probably the biggest challenge of multi-cloud is its inherent complexity with different technologies, interfaces, services, and different terminology. There is currently little to no standardization of terminology, instance sizes, or methodologies across cloud vendors.
Multiple Skill Sets and Vendors to Manage
Multiplying your cloud environments typically means multiplying what's required to effectively run those environments over the long haul. That's true both for your internal teams and your external resources.
The higher the number of IaaS, PaaS, and SaaS solutions leveraged, the higher the number of [in-house] technology skills that must be developed and maintained, and the greater the vendor management burden.
Migration
How do you get from "here" to "there?" If you're moving apps and services from an existing hybrid deployment of public and private cloud solutions and spreading them out across multiple clouds, you're facing a migration problem: How do you ensure that the result matches expectations and doesn't simply pad expenses? The right multi-cloud management solution can help you prepare automatic deployment across your new cloud network, rather than forcing you to complete this task one deployment at a time.
Automating Business Applications and Data Workflows
With firms looking to multi-cloud as a means of maintaining agility, automation can understandably play a pivotal role. However, when the multi-cloud environment is dependent upon an assortment of manual workflow processes, it can significantly hamper application development organizations operating within a multi-cloud environment.
Embracing comprehensive multi-cloud management solutions should deliver an array of automation tools. For instance, the ability to automate job scheduling, application deployment, as well as connecting applications and workflow processes to quickly and reliably deliver digital business services. Automation enables organizations to orchestrate data, applications, and infrastructure even when diverse workloads are the norm.
How Does Bunnyshell Help You Manage Complex, Multi-Cloud Architectures
IT decision-makers need to take into consideration several aspects when choosing the tools to help them manage multi-cloud architecture, like integrations, monitoring, security, and easy migration of servers between clouds.
While there are pretty good solutions out there, it seems that often their capabilities are limited to a certain type of task, like Chef or Puppet for provisioning, Capistrano or Jenkins for deployments, and New Relic for monitoring & alerts.
Bunnyshell is an easy-to-use solution that has a graphic interface for multiple clouds (AWS, Azure, Google Cloud, and Digital Ocean) and automates all steps, from code to production. It can automatically configure, scale, and deploy applications that exist across multiple cloud providers.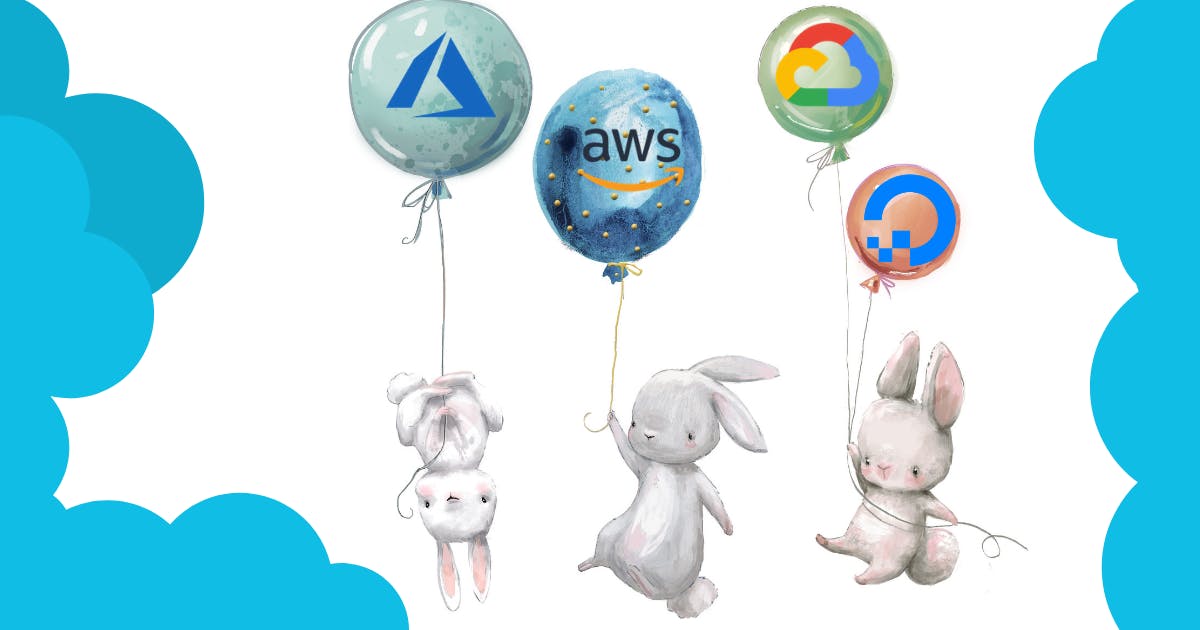 The platform can create and maintain virtual machine instances, as well as deal with security settings. At the same time, it can move applications from one cloud to another, on-demand, in order to find the cloud hosting environment with the lowest cost and best features.
While each cloud requires different workflows and applications, Bunnyshell makes the process seamless being powered by each cloud's best practices. Not only you will have a single place where you orchestrate your entire architecture, but you will do things right from the beginning, easy and without having to be certified in each cloud. Even the most complex architectures can be easily managed in the platform.
Of course, realizing these benefits requires a solid strategy to map out opportunities as well as access to a well-crafted management tool. Bunnyshell will help simulate migrations, as well as provide the visibility and functionalities needed to ensure seamless deployments, security, migration, uptime, and change management. It will enable your company to focus on building rather than fixing and empower you to respond quickly and easily to your customers' ever-growing demands.